Healthy Recipes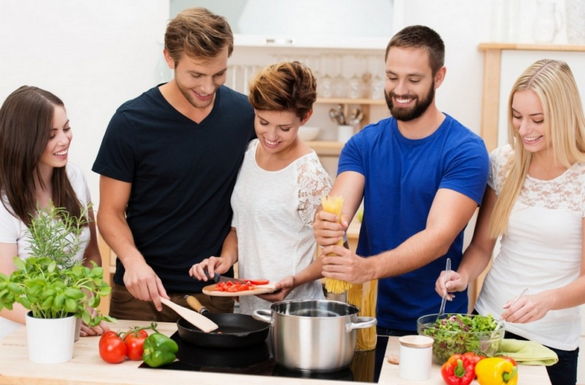 Eating healthy doesn't have to mean staring at a sad bowl of steamed vegetables with rice cakes on the side. There are lots of ways you can enjoy a healthy diet while still having access to plenty of delicious and satisfying flavors. Here are 5 healthy recipes that prove how easy it can be to eat well.
1. One Pot Quinoa Enchilada
I love enchiladas but sometimes they can feel heavy and fatty. Making something like this quinoa enchilada is a great way to get all those bright and spicy flavors on your plate, while still reaping the benefits of a healthy diet.
2. Shrimp Ankake Donburi
Packed with goodness (garlic, ginger, spinach, onions, zucchini), this shrimp ankake donburi gets its gravy-like texture from the help of a little potato starch mixed with water. It's a very easy recipe that's filling (the shrimps and potatoes make it hearty), a little sweet and with plenty of umami. Substitute white rice for brown for added nutritiousness.
3. Bean Stew With Tomatoes And Thyme
This is a classic Spanish dish that's hearty but feels light at the same time. The flavors are mild (extra virgin olive oil, fresh thyme, sweet tomatoes and a pinch of salt) and can be served with a simple baguette or as a side. It's the meatless version of Fabada a La Asturiana.
4. Portobello Mushroom With Egg, Sauteed Spinach And Pickled Radishes
This dish can be served for breakfast, brunch and dinner. The addition of pickled radish really bumps up the flavors and elevates the dish with its added color and elegance. It's the perfect combination of crunchy pickles, creamy egg, garlicky spinach and earthy mushrooms. It's simply delicious.
5. Baked Apples With Walnuts And Cider
This baked apple recipe only uses one tablespoon of butter and yet the flavors will remind you of a classic apple pie - minus the crust. What's also great about this dessert is that the natural tartness of the apples really comes through to make this dish not too sweet, but just right.